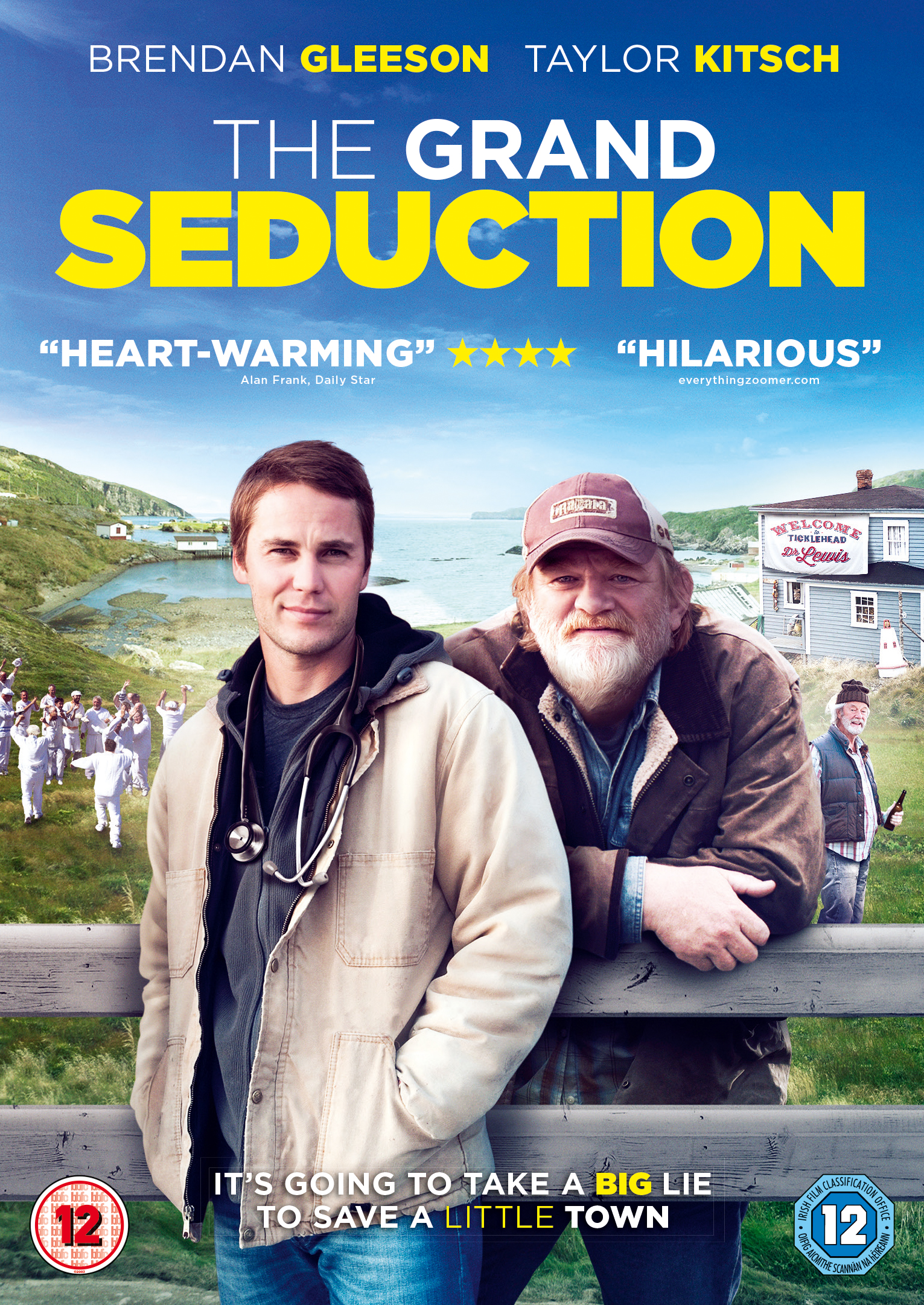 It's Thursday.  I treated myself to some banana cake because I deserve it.  You know what you deserve?  Something feel good.
I've said this over and over, so many hidden gems tend to be horror and sci fi, and while those are my favourite, so no complaints, it leaves little room for your nice warm and fuzzies.  Well this early Spring Thursday, I bring you a warm and fuzzy by way of The Grand Seduction.
I know what you're thinking, "I see Taylor Kitsch as a doctor.  I am sold.  Say no more!"  BUT WAIT, THERE'S MORE.
In Eastern Canada (Newfoundland, specifically), there is a strange abundance of Irish accents and fishing towns.  This fishing village is in desperate need of jobs, jobs that would come with the building of a new factory.  In order to get the factory in their village, they'll have to get the numbers, get the workers, get the space, and get a permanent doctor.  After getting into some trouble with the law, Dr. Paul Lewis is sent to the town to temporarily fill in as their full time medic.  The people of the village, desperate to get him to stay, plot to sell their charming village to the good doc by any means necessary.
Yep, it's pretty creepy, and the villagers are nothing short of that.  But this incredibly cute story shows the will and determination of a village coming together to save what they have by any means necessary.  The cast is as charming as the town their trying to protect.  You might even be convinced to visit…. unless you like ethnic food and 40 hipster coffee joints on every corner (which I do, so… not for me).  Even Kitsch totally sells it as a caring and charming doc, made to blush when flattered by the ladies.
This departure from your average romantic comedy or slapstick laugh fest is a super cute and super unique feel good laugh.  I almost struggle to compare it to a mainstream you're likely to have seen.  This is what "charm" looks like on screen, and you deserve that on a Thursday. (Fun fact, this appears to be a remake).  Learn more about the wonderful province of NL here.
Great if you liked: The Way Way Back, honestly, I have no idea, this is such a departure from anything I have seen…